Negotiations with China on Interstate Cooperation in the Field of Finances Continue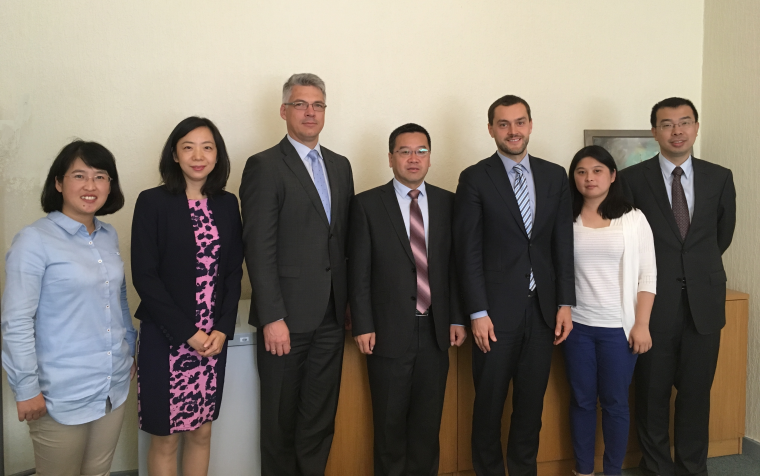 Today, representatives of the China Development Bank visited the Development Financial Institution ALTUM, continuing negotiations commenced in spring on interstate cooperation in the financial sector. ALTUM is nominated to represent Latvia in the future interstate union of banks. 
ALTUM representatives and the Chinese delegation headed by Liu Bo, Director of the Global Cooperation Department of the China Development Bank, in Latvia.
During the meeting, in which Reinis Berziņš, Chairman of the Board, and Jēkabs Krieviņš, Member of the Board, participated on the part of ALTUM, possible signing of a memorandum between the financial institutions of China and 16 countries of Central and Eastern Europe was discussed. The goal of the memorandum would the development of an effective "16+1" cooperation mechanism of Member States in the field of finances.

The memorandum between China Development Bank, ALTUM and financial institutions of other countries is planned to be signed this autumn within the framework of 16+1 Meeting of Heads of Government, thus founding an inter-bank association between China and countries of Central and Eastern Europe.