Fund ZGI-4 and ALTUM invest in innovative agriculture technology start-up eAgronom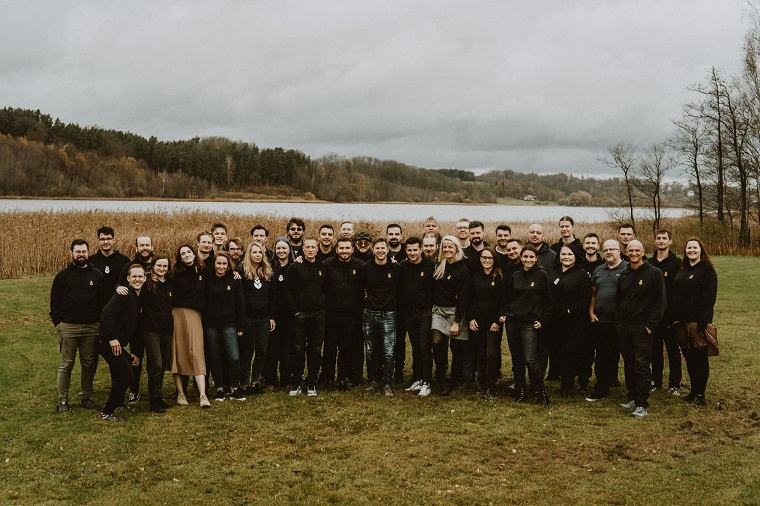 ZGI-4, a fund managed by ZGI Capital, has invested EUR 1.5 million in start-up eAgronom, and 60% of these investments or EUR 0.9 million is investment of ALTUM stemming from the European Union (EU) funds. eAgronom which is already broadly known in the Baltic states and Poland with its farm management platform has developed a unique carbon farming program for farmers. Investments have been allocated for the company's working capital and further development.
eAgronom has developed a unique program for farmers that helps to introduce sustainable farming methods and provides an opportunity to generate, certify and sell carbon offsets which meet the highest quality standards.
As farming industry is one of the largest environment polluters, it plays a significant role in recovery of the planet. At the same time, soil is one of the world's largest natural carbon sinks. By using certain farming methods, it is possible to significantly improve carbon sequestration from the atmosphere into the soil, thus increasing the quality and fertility of the soil, reducing the necessity to use mineral fertilizers and providing significant contribution to achieving the environmental goals. The amount of carbon absorbed by soil as a result of considerate farming practices can be measured and subsequently sold as a carbon credit, providing an additional income to farmers.
eAgronom plans to use the attracted financing to expand in the market in the EU and outside EU, improve carbon emissions tracking technologies, including the introduction of blockchain solutions, and certify the programme in line with the highest industry standards.
"eAgronom has an energetic, knowledgeable, motivated and very ambitious team with a truly global vision of the future. Besides, considering the EU Green Deal for mitigation of climate change and increasing prices of energy resources and mineral fertilizers, interest in sustainable farming methods and their funding will be growing in the future. Investment projects with a focus on sustainable solutions are in demand right now, and we are glad to have an opportunity to support them. We can invest from EUR 0.5 million up to EUR 4.8 million in one company, therefore funding is also available for large-scale projects," said ZGI Capital leading partner Normunds Igolnieks.
"Investment in eAgronom is a good example of how through venture capital funds ALTUM invests in innovative and ambitious companies with sustainable business ideas and scalability potential that also brings along higher risks. With the help of venture capital funds financed by ALTUM, we are investing and in the next planning periods will continue to invest sizeable EU funds resources in development of companies at different maturity stages, promoting the economic development of the Baltic region and increased global competitiveness of these companies,"  said ALTUM board member Ieva Jansone-Buka.
About ZGI Capital
ZGI Capital is an alternative investment fund manager, registered with the Finance and Capital Market Commission (FCMC), which operates in the Baltic market since 2005. The investment period has been concluded for three generations of funds and currently the investments are made from the next-generation fund ZGI-4.
About eAgronom
Estonian start-up eAgronom was established in 2016, and currently it employs more than 80 people. eAgronom has around 1,500 clients across Europe, managing more than one million hectares of arable land. During the last financing round the company attracted USD 7.4 million.