Nasdaq Welcomes ALTUM to Baltic Market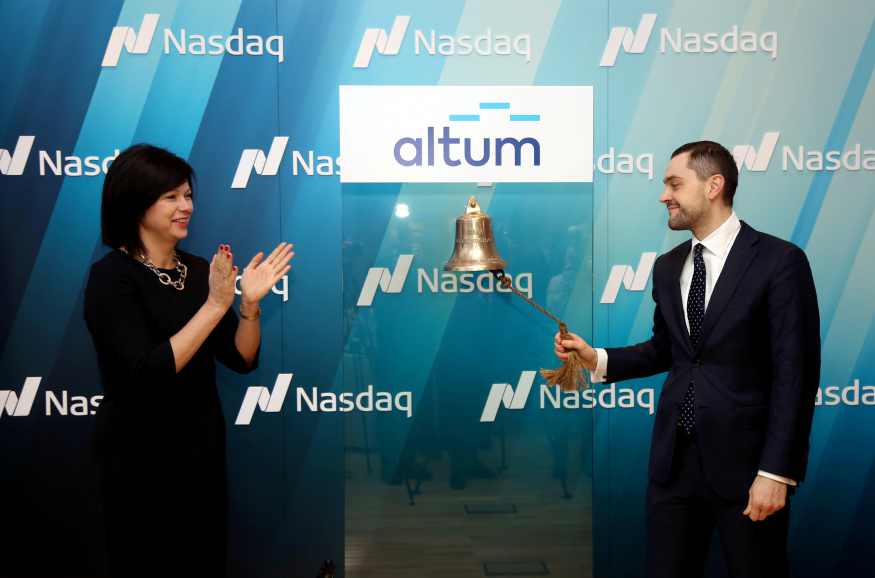 Nasdaq (Nasdaq: NDAQ) announced that the bonds of the Latvian development finance institution ALTUM (short name: ALTM) were listed on the Baltic Bond List by Nasdaq Riga as of October 24, 2017.
The size of ALTUM bond issue is EUR 20 million. The annual interest rate is 1.3%. The interest on the bonds will be paid annually on October 17 each year. Maturity date of the bond issue is October 17, 2024. AB SEB bankas was the arranger of the bond issue.

"We are excited to welcome ALTUM, a state-owned development finance institution, to Nasdaq Riga. ALTUM will make a valuable addition to our strong Baltic Bond List," noted Daiga Auziņa-Melalksne, Head of Exchange Services at Nasdaq Baltic and CEO of Nasdaq Riga, AS. "It is a pleasure to see that the bond market serves as a growth accelerator for ALTUM. We look forward to supporting company with the increased visibility across Baltic region."

"ALTUM is the first national development finance institution in the Central and Eastern Europe to issue Green bonds. The transaction attracted a great deal of interest from investors in Latvia, Lithuania and Estonia, and was 6.5 times oversubscribed. This confirms that offer comes at the right time and investors are interested in funding of green projects. Green minded financing instruments will be used to support sustainability projects in Latvia, while providing us with an opportunity to diversify ALTUM's funding base and support development of the Baltic Bond market. Today we are happy and proud to join Nasdaq Baltic market and we are ready to establish a long standing relationships with investor community,"said Reinis Bērziņš, CEO of ALTUM.

"In a rather short period of time ALTUM has proven to be a solid organization with a clear vision for future. The bond issue for diversification of ALTUM's funding base was one of the cornerstones for the merger of ALTUM, the Latvian Guarantee Agency and the Rural Development Fund into single organisation, and now we see that ALTUM's team has done it with great success. At the same time, the ALTUM's issue of bonds and their listing on the stock exchange both serves as an important milestone in the development of capital raising market in Latvia and also sends a positive signal to foreign capital markets," said Kaspars Āboliņš, the Treasurer.


About Nasdaq
Nasdaq (Nasdaq: NDAQ) is a leading global provider of trading, clearing, exchange technology, listing, information and public company services. Through its diverse portfolio of solutions, Nasdaq enables customers to plan, optimize and execute their business vision with confidence, using proven technologies that provide transparency and insight for navigating today's global capital markets. As the creator of the world's first electronic stock market, its technology powers more than 90 marketplaces in 50 countries, and 1 in 10 of the world's securities transactions. Nasdaq is home to 3,900 total listings with a market value of $12 trillion. To learn more, visit:  business.nasdaq.com. Nasdaq Baltic Market represents the common offering of the Nasdaq Tallinn, Nasdaq Riga and Nasdaq Vilnius securities exchanges as well as Nasdaq CSD. To learn more, visit: nasdaqbaltic.com.