Riga to host Three Seas Investment Fund's conference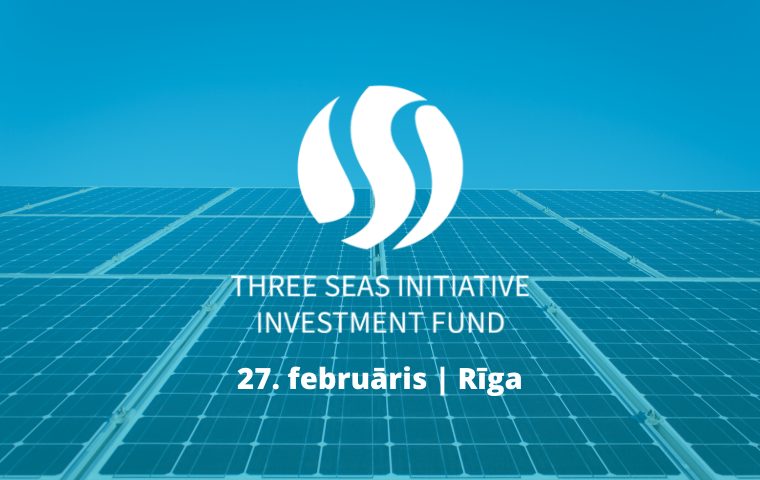 Total investment in infrastructure development for the 12 member states of the Three Seas Initiative is expected to be EUR 3-5 billion.
On 27 February 27, Riga will for the first time host the Three Seas Investment Fund's conference, where the Fund management representatives will announce the creation of a new, additional financial instrument for financing and developing infrastructure projects in 12 countries of the Three Seas region, including Latvia, with the aim of bridging infrastructure gaps between different regions of Europe.


The conference in Riga is being organized by Polish development bank Bank Gospodarstwa Krajowego, the initiator of the Fund, and Development Finance Institution ALTUM. Such conferences have already taken place in Poland and Romania. The event in Riga will bring together representatives from the Fund's member states, decision-makers, Latvian entrepreneurs and other opinion leaders.
ALTUM Management Board Chairman Reinis Bērziņš:
"The Three Seas Investment Fund will support the development of sustainable infrastructure projects in Central and Eastern European countries, which will enhance the region's connectivity in transport, energy and digital infrastructure, and foster infrastructure development to a high standard."


The sources of financing for the Investment Fund will consist of contributions from the founding institutions as well as resources raised from other investors. The Letter of Intent on the establishment of the Fund was signed by the heads of development institutions of six Central and Eastern European countries, including ALTUM, at the September 2018 Summit in Bucharest.


The Three Seas Investment Fund is a joint initiative of 12 development institutions in the Baltic, Black and Adriatic Sea countries aimed at promoting financing and development of sustainable and practical projects in transport, energy, information technology and telecommunications. The Three Seas Initiative member states that have expressed political will and readiness to strengthen their individual and regional competitiveness are Latvia, Austria, Bulgaria, Croatia, the Czech Republic, Estonia, Hungary, Lithuania, Poland, Romania, Slovakia and Slovenia.